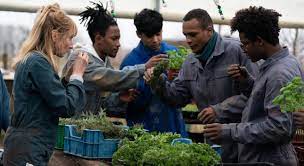 Friday 20 May - 7pm

OPENING NIGHT
comedy
The Kitchen Brigade
Cathy, a stubborn 40-year-old sous chef is finally about to fulfill her lifelong dream of opening her own gastronomic restaurant. But nothing goes as planned. Facing serious financial difficulties, she reluctantly accepts a job in the cafeteria of a shelter for young migrants. While she hates her new position, Cathy's skills and passion for cuisine start to change the kids' lives. And they also have a lot to teach her...
SATURDAY 21 MAY - 2PM
FAMILY COMEDY
Little Nicholas' Treasure
What 9 year old Nicholas loves most is playing with his gang of middle school pals, "The Invincibles". Adorable, yet mischievous, they have all sorts of adventures together and life could not be better! So when his dad gets promoted and announces that the family is relocating to the South of France, his world falls apart. Little Nicholas cannot live without his friends. But the pack has a plan to prevent this terrible relocation: a treasure hunt!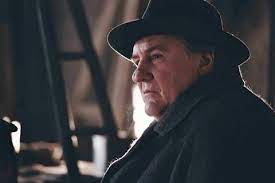 SATURDAY 21 may - 4:30pm
crime thriller
MAIGRET
It's Paris in 1953. The body of a beautiful young woman is discovered at Place Vintimille, dressed in an elegant evening gown. There is nothing to identify her, and no witnesses. Inspector Jules Maigret (Depardieu) endeavours to piece together her story, and in doing so uncovers details about her past and character. In his enquiries, he encounters Betty, a woman who bears an uncanny resemblance to the victim, but who also reminds him of one even closer to his own life…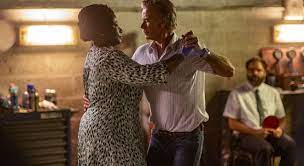 SATURDAY 21 may - 7pm
COMEDY
RUMBA THERAPY
Tony is a school bus driver in his 50s, living alone after having abandoned his wife and daughter 20 years earlier. Shaken up by a cardiac event, he finds the courage necessary to confront his past and sign up incognito for a dance course run by the daughter he never knew. This is a story of a father who will go to any lengths to connect with his daughter.
SUNDAY 22 may - 2pm
COMEDY
THE ROSE MAKER
Eve used to be one of the most famous rose creators in the world. Today, her company is on the verge of bankruptcy. On top of that, her secretary Vera has hired three outcasts with absolutely no gardening skills. Although they have nothing in common, they come up with the most crazy plan that could change their lives forever...
SUNDAY 22 may - 4:30pm
DOCUMENTARY THE VELVET QUEEN
Amongst unexplored and inaccessible valleys lies one of the last sanctuaries of the wild world, where rare and undiscovered fauna lives. Vincent Munier, one of the world's most renowned wildlife photographers takes the adventurer and novelist Sylvain Tesson with him on his latest mission to the Forest of Siberia to try and spot the rare snow leopard.