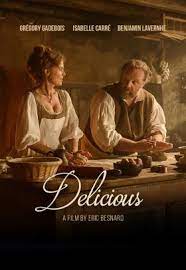 French Fridays - Movie night
The historical drama/comedy 'Delicious' will be screened at 7 pm at Event Cinemas Kotara. There will be a little French Market before at 6pm.
This film is about the creation of France's first restaurant in 1789.
More information about the movie and the event are available HERE.
Click on the picture to watch the trailer!

$13 for Members
$15 for Non members