Bastille Day Celebrations
Join us to celebrate the French national day!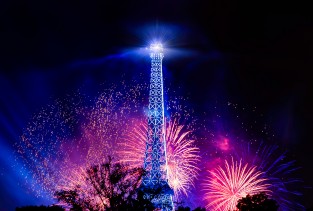 Two occasions to celebrate the French national day!
French Fridays - Movie night
We will start the Bastille Day weekend with a movie night on Friday 13th of July at Tower Cinemas.
The French comedy "Normandy Nude" will be screened at 7pm.
A bit of French humour and picturesque Normandy's landscapes to start the weekend!
Before the movie, we will have a little French market starting at 6pm where you will find some food and other French inspired items.
After the movie, feel free to joins us at Central Bar to continue the celebration.
More information about the movie and the event is available here.


Bastille Day Lunch

On Saturday 14th of July 2018, we will have our traditional Bastille Day Lunch, another great opportunity to gather all and enjoy some food and drinks in a friendly atmosphere! 
Put on your béret, your stripes and come along to celebrate this special day!
The lunch will be held on Saturday 14th of July 2018 at 12.30pm at ​Cirquecafe​​ (8 Bolton Street, Newcastle).
Seats are limited so booking is essential.
To purchase your ticket, please click here.

Please, make sure to contact us at contact@afnewcastle.com.au to let us know your choice of meal before the 7th of July.
Choice of main and dessert is available here.
---